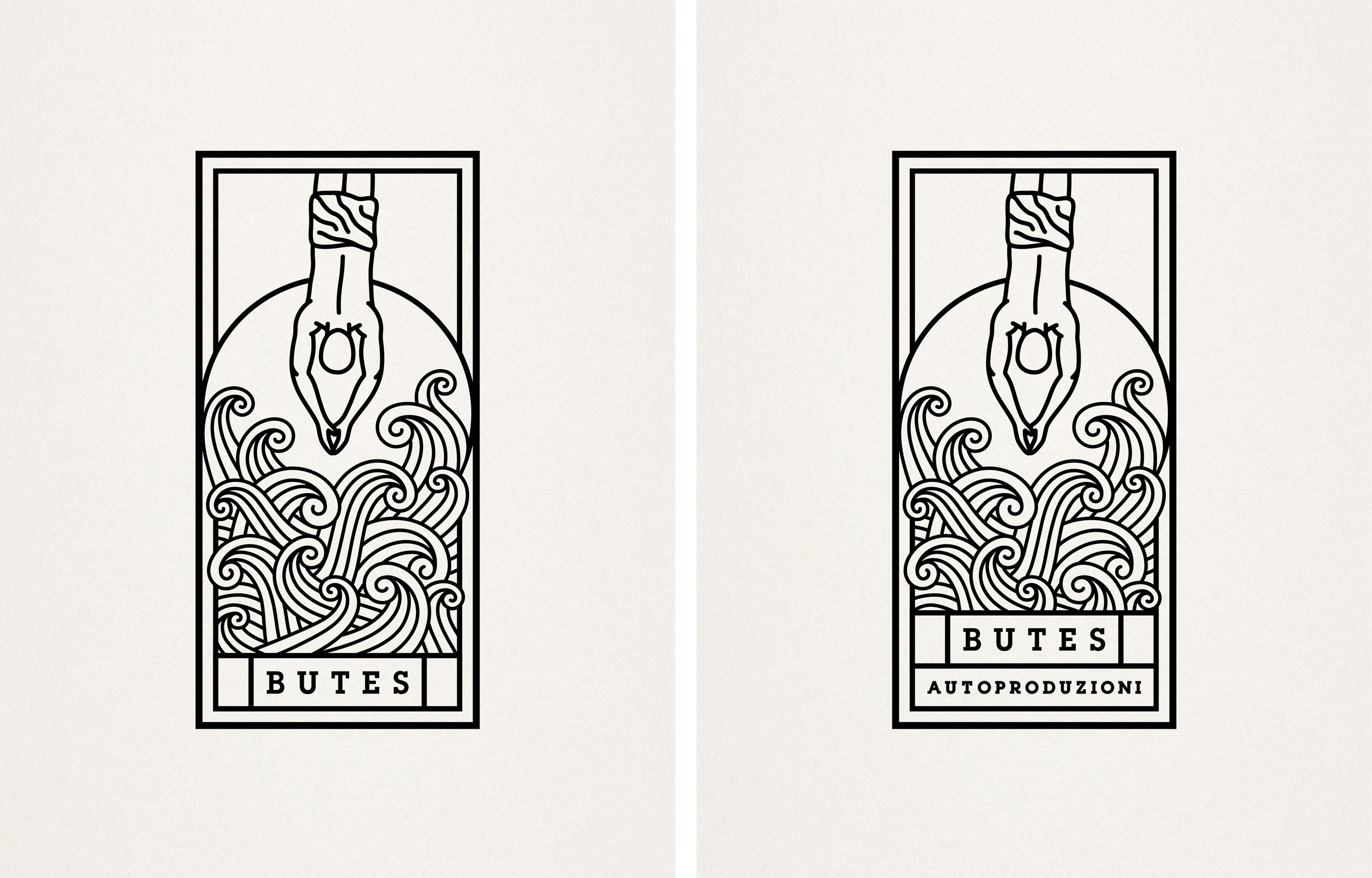 Together with the logo, I was asked to realise an Ex Libris to use on each copy of the books, together with the author's signature.
This was intended to make every piece unique.
In greek mythology, Butes was an Argonaut.
He was the only one who was unable to resist the charm of the Sirens' singing. He jumped off the boat to follow it, without thinking about the possible deadly consequences. In the end he was saved by Aphrodite and became her lover.
These are other versions of the logo which, in the end, were not chosen. The main idea was to have a jumping Butes and some decorations inspired by the ancient greek ones.